Death changes nothing but the masks that cover our faces.
*
The soul of music is of the spirit, and her mind is of the heart.
*
The song of the bird awakens man from his slumber and invites him to join in the psalms of glory to eternal wisdom that has created the song of the bird.
*





Shall man be even as foam that sits an instant on the ocean's face and is taken by the passing breeze-and is no more?
No, in truth, for the verity of life is life; life whose birth is not in the womb nor its end in death.

*




Happiness begins in the holy of holies of the spirit, and comes not from without.


*

I was, and I am. So shall I be to the end of time. For I am without end.

*


It is your tranquil silence that unveils the secret of ever wakeful spirits; For day is a turbulent clamour wherin souls lie beneath the sharp hooves of ambition and desire.


*

My Soul Counselled Me

My soul spoke unto me and counselled me to love all that others hate, and to befriend those whom others defame.

My soul counselled me and revealed unto me that love dignifies not alone the one who loves, but also the beloved. Unto that day love was for me a thread of cobweb between two flowers, close to one another; But now it has become a halo with neither beginning nor end, encircling all that has been and waxing eternaly to embrace all that shall be.

My soul counselled me and charged me to listen for voices that rise neither from the tongue nor the throat. Before that day I heard but dully, and naught save clamour and loud cries came to my ears; But now I have learned to listen to silence, to hear its choirs singing the songs of ages, chanting the hymns of space, and disclosing the secrets of eternity.
The Grave Digger

Once, as I was burying one of my dead selves, the gravedigger came by and said "Of all those who come here to bury,
you alone I like".Said I, "You please me exceedingly, but why do you like me?" "Because" said he, "They come weeping and go
weeping- you only come laughing and go laughing".
Out of my deeper heart

Out of my deeper heart a bird rose and flew skyward. Higher and higher did it rise, yet larger and larger did it grow. At first
it was a swallow, then a lark, then an eagle, then as vast as a spring cloud and then it filled the starry heavens. Out of my
heart a bird flew skyward. And it waxed larger as it flew. Yet it left not my heart.
Generosity is not in giving me that which I need more than you do, but it is in giving me that which you need more than I do.
You are indeed charitable when you give, and while giving turn your face away so that you may not see the shyness of the receiver.

From- oh mist my winged sister

Oh mist, my sister mist, I am one with you now. No longer am I a self. The walls have fallen, and the chains have broken; I rise
to you a mist, and together we shall float upon the sea until life's second day, when dawn shall lay you, dewdrops in a garden,
and me a babe upon the breast of a woman.
*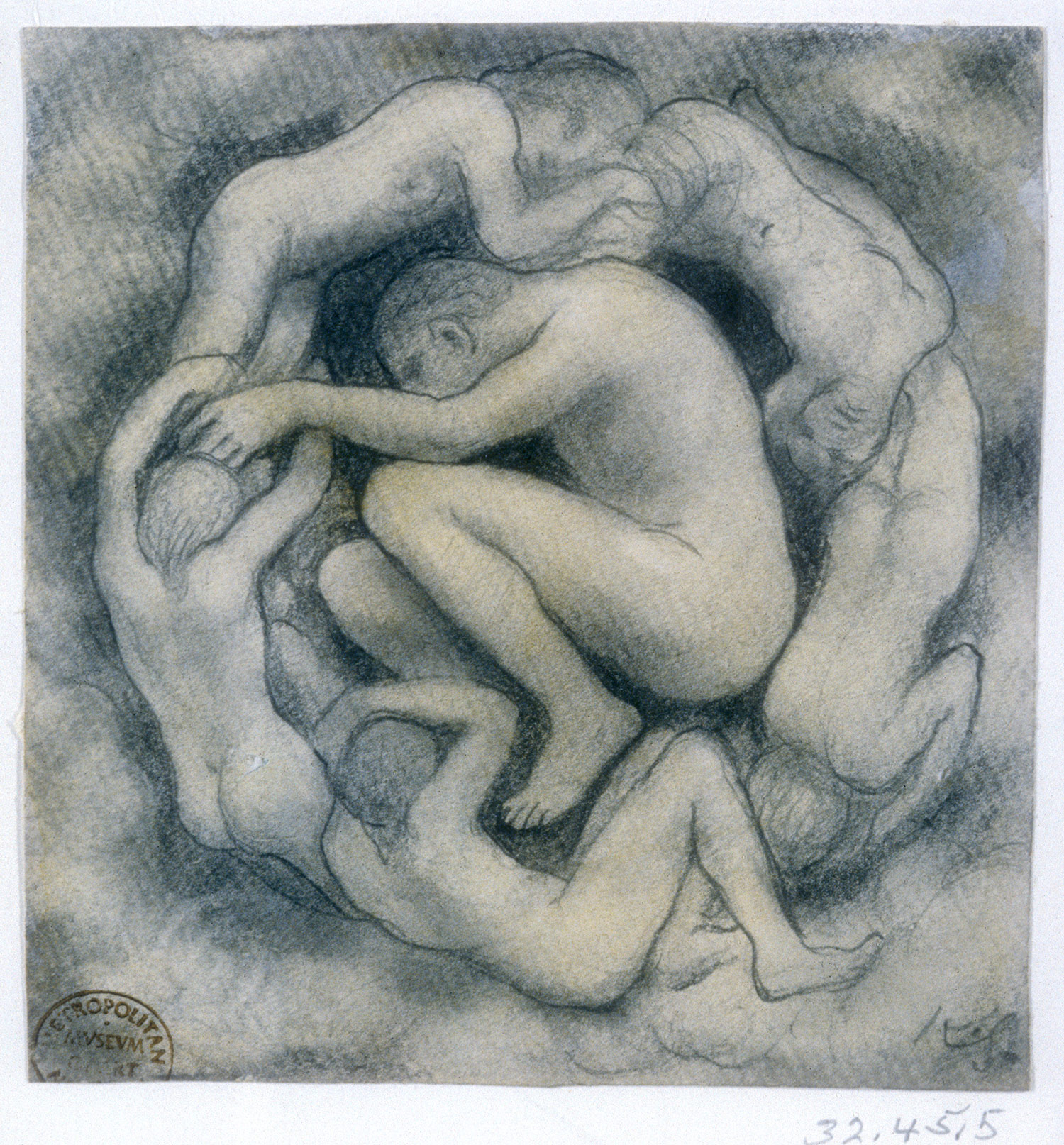 From- Sand and foam.
I am forever walking upon these shores,
Betwixt the sand and the foam.
The high tide will erase my footprints,
And the wind will blow away the foam.
But the sea and the shore will remain forever.
It was but yesterday I thought myself a fragment quivering without rhythm in the sphere of life.
Now I know that I am the sphere, and all life in rhythmic fragments moves within me.
They say to me in their awakening, "You and the world you live in are but a grain of sand upon the infinite shore of an infinite sea."
And in my dream I say to them, "I am the infinite sea, and all words are but grains of sand upon my shore".
*
Only once have I been made mute. It was when a man asked me, "Who are you?"
*
Once I saw the face of a woman and I beheld all her children not yet born.
And a woman looked upon my face and she knew all my forefathers, dead before she was born.
*
A pearl is a temple built by pain around a grain of sand.
*
Remeberance is a form of meeting.
*
Forgetfulness is a form of freedom.
*
Make me oh God, the prey of the lion, ere you make the rabbit my prey.
*